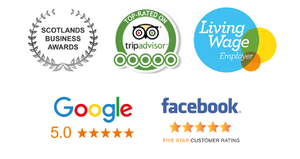 Awards & Accreditations
Scottish Business Award Winner
Trip Advisor 5* Customer Rated
Google 5* Customer Rated
Facebook 5* Customer Rated
Award Winning Products >>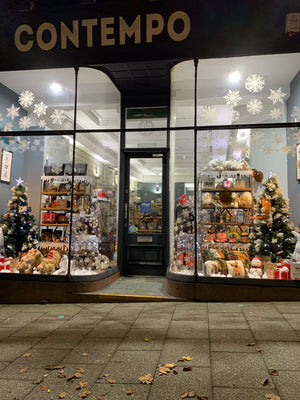 Contemporary Gifts Made in the UK
Over 80% of our products are designed and made in the UK, meaning gifts from Contempo guarantee great quality while supporting local independant artists. We're passionate about our community, but you'll also find gifts from international brands to give you more choice.
We hand-pick each of the gifts we sell in our online gift shop, meaning you'll only get the best products to choose from, all manufactured to the highest standards. We've got something for everyone's budget, but we still guarantee the craftsmanship and quality of all our products. Whether you're looking for a small gift to say "thank you" or you're buying a much-anticipated birthday present, there's something here for everyone.
Struggling for inspiration? Our collection of gifts for him should help you pick out a brilliant gift, from Jellycat soft toys to fashionable and functional laptop bags. Our gifts for her showcase an array of beautifully made, high-quality products, including Harris Tweed tote bags and a variety of gorgeous clothes and accessories.
Our Harris Tweed Bags offer stunning designs that are made from genuine Harris Tweed and feature matching purses and gloves.
Learn More >>