Why Contempo are different.
Why Contempo are different.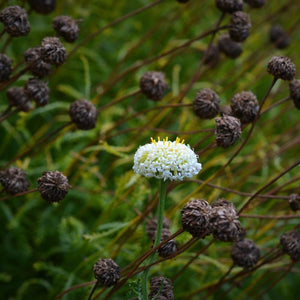 Technology advancements saved us time and we loved it. We could shop from anywhere at any time and have parcels delivered the next or even the same day. And we embraced it. But big businesses watched what we clicked and snooped on what we said. They developed algorithms to show us more of what we had liked in the past. Over time we lost our ability to discover new and exciting things. When we logged online we saw an echo chamber of everything we had ever looked at in the past because big businesses took us for granted, they believed we were one dimensional, that we could be pocked and prodded and manipulated into buying more of what we already liked. 
Life became boring and beige. More and more we all became the same and were stripped of our individuality as big-box retailers took our ability to choose from us and instead decided themselves what would be the next big thing. They trampled on competitors as greed took over and they thought more about the millions that filled their own pockets rather than the billions who were employed by small businesses and relied on them to feed their families. They made choices for us, stripped us of our freedom to choose and packaged it up to make us believe we were free. But when your choices are limited by people who sit behind mahogany desks and decide what is best for us, based on what will make them the most money, do we really have free will? 
At Contempo we are different. We believe that you are more than one thing. That you are complex, that you are exciting, vibrant and individual. We believe that there is no one else on the planet quite like you and that you can't be labelled into neat little boxes. We believe in letting you discover products that you never knew you liked, to touch, smell and explore, to feel the excitement on discovering something new, something unique, something that's just for you. This Christmas support the small business, the ones who greet you like a friend and make you feel special and not one of a billion faceless users. The people who let you decide for yourself rather than making choices for you. 
---
Sign up and get access to exclusive deals, subscriber only offers and much more!