4 Harris Tweed Bags For Women
4 Harris Tweed Bags For Women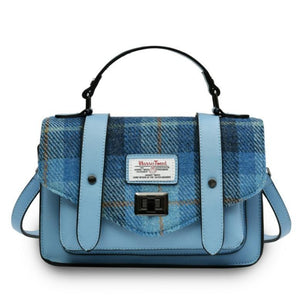 4 Harris Tweed Bags For Women
The name "Harris Tweed" comes from the town of Harris in Scotland where the fabric was first produced. This traditional handwoven tweed is made by weaving strips of wool yarn into cloth using a special technique called "twining."
The Classic Shoulder Bag
If you're looking for a bag that will last through years of wear, consider a shoulder bag. They're easy to carry and versatile enough to fit everything from work to weekend shopping. You can find bags with leather handles, metal hardware, or even canvas straps.
The Black Herringbone Roise Harris Tweed Shoulder Bag

The Crossbody Bag
A crossbody bag is a favorite among women because it's so convenient. It's perfect for carrying your wallet, phone, keys, and other essentials while still being stylish. Plus, it's easy to access when you need something right away.
Chestnut Herringbone Harris Tweed Orkney Satchel
The Handbag
If you're looking for a versatile handbag that will last through years of use, consider a classic crossbody bag. They come in a variety of styles, colors, and sizes.
Shop Our Range of Harris Tweed Bags
At Contempo we have worked with Harris Tweed for over 15 years and select from only the best quality when it comes to the bags we select. We have a full range of bags from backpacks, satchels, handbags and more.

Shop our full range of Harris Tweed Bags here.
---
Sign up and get access to exclusive deals, subscriber only offers and much more!