A Look Back at Our Best-Selling Handpicked Gifts for 2020
A Look Back at Our Best-Selling Handpicked Gifts for 2020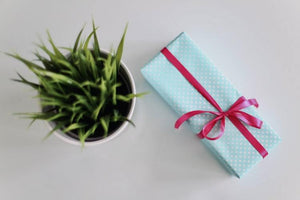 2020 was a tough year for retail, to say the least. While lockdown protocols caused by COVID-19 forced Contempo to close its doors for several weeks throughout the year, we've been fortunate enough to still be able to interact with our customers online. We might be living in very strange times, but that hasn't stopped our customers from buying handpicked gifts for their loved ones and treating themselves to things that offer comfort in some way or another. 
To kick off 2021, we thought we'd take a quick look back at the year that was and share what our customers loved most at Contempo. 
 At only £6.95, our Scottish Highland Cow Keyrings make for lovely and affordable mementoes of Scotland — they're especially great gifts for your homesick loved ones abroad. Each keyring is individually made, so no two items are ever the same. We love these keyrings because of how they're wrapped in bright, hand-dyed mohair, giving the appearance and texture of a real highland cow. And because of their bright colours, each keyring stands out and makes it harder to lose your keys, thumb drive or whatever else you have attached to it. 
Check out the Scottish Highland Cow Keyrings at Contempo.
The Earth Squared Luxury Wool and Silk Scarf is a hit with both men and women for a reason. These wool and silk-blend scarves are woven by hand, creating a stylish garment that's both capable of keeping you warm while maintaining a delicate appearance that's soft to the touch.
As with many of Earth Squared's products, these scarves are certified Fair Trade (since 2001), which means the raw materials used to make them come from farms that provide fair wages and safe working conditions. 
Order the Earth Squared Luxury Wool and Silk Scarf at Contempo.
Surprise — it's another highland cow-themed gift (you'll notice that it's a recurring theme on this list). The Colourful Highland Cow Bone China Mug features a delicate, painted illustration by UK artist Sue Gardner, who's known for colourful and psychedelic paintings of the wildlife surrounding her home in the middle of the National Forest. 
Apart from looking cool, this bone china mug is both dishwasher and microwave safe, making it a versatile addition to any home. 
Order the Colourful Highland Cow Bone China Mug at Contempo.
What can we say? People love our cow-themed gifts. These bone china mugs feature UK artist Adam Barsby's signature "A Bad Hair Day" illustration, a modern depiction of a highland cow with rainbow hair highlights. If anything, it's a great conversation starter while sipping on your tea or morning coffee. 
Check out the "A Bad Hair Day" Highland Cow Bone China Mug at Contempo.
Haggis and chocolate — you read that right. It's hard enough to convince people to try the traditional Scottish meal, but combining it with chocolate? You'd think that'd be a food crime, but Haggis Spice is easily one of our most popular items. 
And before you assume that people are buying it as a prank or novelty item, think again. 
Haggis Spice is the real deal — a runner up for the best-tasting chocolate award at the 2013 Chocolate Awards (yes, it's a thing). This artisanal chocolate bar from Edinburgh-based manufacturer the Chocolate Tree contains a blend of organic dark chocolate and traditional Haggis spices. We reckon that's enough to impress whoever's lucky enough to get it as a gift. 
Order the Haggis Spice at Contempo.
Shop for Handpicked Gifts Online at Contempo
At Contempo, we take pride in curating a large collection of handpicked gifts from a variety of brands and artists. Our eclectic collection of quirky greeting cards, homeware and fashion accessories ensures that there's always something for everyone. Browse through our collection now, and get free shipping on orders over £40
---
Sign up and get access to exclusive deals, subscriber only offers and much more!